ITools Airplayer 2019
Are you familiar with ITools Airplayer 2019?
ITools Airplayer 2019 is the latest available version of the amazing application. If you haven't heard about is don't worry. We are here to explain to you everything in details. So keep reading with us.
ITools Airplayer 2019 is the application which was previously released with the iTools 4 application. But now it is released as a separate application due to high customer request. In this tool, you can play games, browse the web, watch videos, preview & edit documents and do so much more too. You can view anything which is in your mobile devices on a larger screen such as pc screen. It can be either windows or mac too. And despite these, there are few main features such as mirroring, screen sharing, recording, streaming, and remote control facility.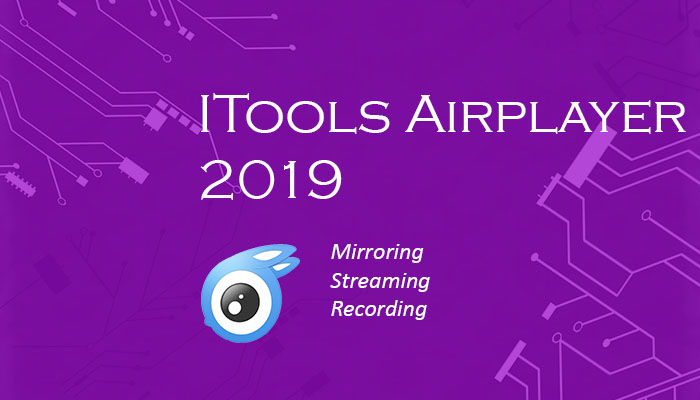 Why should you use ITools Airplayer 2019?
ITools Airplayer 2019 is a software that you need to use. And let's see why you need to use this tool without using other tools. Mainly you can get the large screen experience just using the media available in your mobile device. You do not even need to purchase tv to get this. You can use your own mobile device and the pc screen and watch anything you need.
And also you can easily share your screen with any number of mobile devices. This is much useful for parties.  And there is another reason to understand why you should use this. It is because you can record the screen without installing any extra application. And not only these there are so much more. We will explain you in below descriptions.
Features of ITools Airplayer 2019
Here is some amazing features ITools Airplayer 2019 offer to us.
You can view your mobile media on a huge screen with ITools Airplayer 2019
You can easily mirror the screen  to make your gaming experience better
You can use screen streaming to watch online videos on the other screens
You can record your screen without installing any other software
You can share your media files easily with other devices
You can use your mobile as a remote control in your Computer
Is ITools Airplayer 2019 is available free or paid?
ITools Airplayer 2019 is available in both paid and free version. There is some information you need to know in both. In the paid version you will receive a licensed Airplayer software. The payment methods can be different. You can receive either for one use or a family pack. And also you can download the free version with ITools Airplayer 2019. You will receive a limited number of features. Before making any payment you can check the necessary feature you need is available in the free or paid. If it is available in free then no worries about paying.
Should I JailBroke to use ITools Airplayer 2019?
You do not need to jailbreak your device at all. Except for one feature all the other features are available without jailbreaking. If you need to use the remote controlling feature you needed to jailbreak in order to remove the manufacturer permission.
So don't get late. Search for ITools Airplayer 2019 and install it in your Windows or Mac device and use it with your iDevice now !!