iTools 4 AirPlayer is back in action! Let's see what this is?
iTools 4 AirPlayer is the best player you should try out right now. If you don't know about it this is the right time to be aware. AirPlayer is the main feature which was introduced with iTools 4. By the developer team ThinkSkySoft. But now this amazing AirPlayer is released as an individual application too. Unlike the normal players, this AirPlayer is different and really special. You can share your mobile screen to the monitor screen and play games, stream videos on a larger screen. Also, you can share your screen with other mobiles. In a party or any functions. And there are much more features such as Mirroring, recording, streaming etc.
Read more about iTools AirPlayer.  You will definitely fall in love with this amazing application.

Why should you use iTools 4 AirPlayer
iTools 4 AirPlayer is developed with the newest technology. And also it is included with all the necessary functions you need too. Among the other players in the market, Airplayer is really special because it is the special pack of all you need. We all play games on our mobiles phones. Sometimes we love to play on a huge screen. With this amazing tool, you can stream games, videos on your monitor screen. Except for the mobile screen. Also, you can share your screen with your friends and families in a party or a function. You do not need to worry about showing to all in a huge screen. Simply use Airplayer. And there are more interesting features too. We will discuss the features of iTools AirPlayer next
Amazing features of iTools 4 AirPlayer
View on a larger screen with iTools 4 AirPlayer
Now you can easily view any video, image, games on the monitor screen. It is a whole new experience for gamers.
iTools 4 AirPlayer provides you the facility to mirror the screen. This is very useful in video conferences and also playing video games too.
Now you can easily stream any video, online video by activating the streaming facility. Not only your pc screen, you can stream to any other mobile screen too.
Remote controlling feature
You can easily use your mobile phone as a remote controller. And this feature is included with the iTools  AirPlayer just for your ease use.
Screen Recording facility
Now using this recording feature you can easily record anything on your screen. You do not need to download any extra tools for this. It is super easy.
Do you need to jailbreak your device to use iTools 4 AirPlayer?
No, absolutely not. iTools 4 AirPlayer can be used with or without jailbreaking your device. But if your device is jailbroken you will be able to use the remote controlling feature as an addition. But you can use all the other features if you haven't jailbroken your device.
So don't waste your time. Download iTools 4 AirPlayer and experience the whole new player features right now!
Summary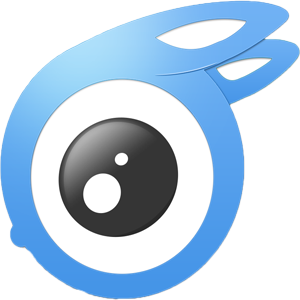 Author Rating
Software Name
Operating System
Software Category
iOS File Transfer Software
Price
Landing Page