iTools iPhone 11
In this article, we are going to discuss how to manage the newly released iPhone 11 with the iTools iOS management tool. iTools is enhancing iPhone managing via Windows and Mac PC's smoothly. By now iTools will show an amazing management style more than iTunes which is the official iDevice management tool released and maintained by Apple.Inc. Please continue reading for more details on iTools iPhone 11.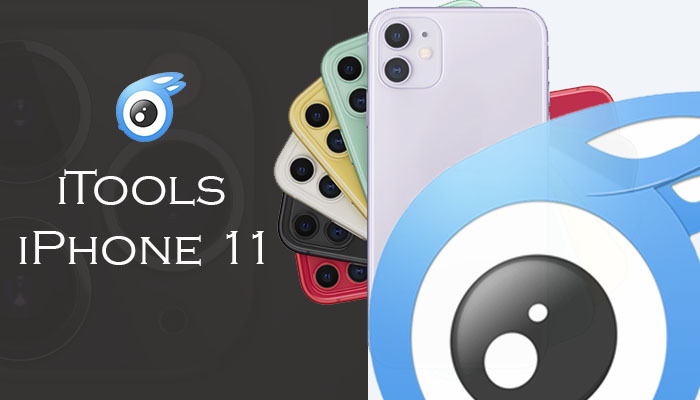 What is iTools?
As I mentioned above, iTools is the best iOS management application which is an alternative to iTunes to manage your iPhone, iPad, and iPod touch device with transferring media between Windows and Mac platforms and between iDevices too. This is a great invention released by the developer of the ThinkSky team. iTools can perform different quick actions on your iDevice without any issues. In other words, iTools help you to complete several tasks at the same time such as transferring images, videos, ringtones, movies, songs, and other media files.
Why people using iTools instead of iTunes?
iPhone management is not an easy task as there are many models and devices available with different operating system versions. iTools is amazingly compatible with those all of the iOS versions and most of the Apple devices. When comparing to iTunes, iTools maintain high-speed data transferring and less time-consuming. And also the iTools does not contain any advertising through the software and also it doesn't connect to the iTunes store. So you do not need an internet connection to work with the iTools iPhone 11 version. If you are going to buy an iPhone 11, iTools is the best iOS manager you should need to have.
iTools iPhone 11 version with the latest management tools
Apple released amazing benchmarks to the community, the iPhone 11 to the market to have an amazing smartphone experience. iPhone 11 is a great iDevice that will help you to include stunning features such as night mode, dual-lens camera, ultra-wide lenses, wide lenses, durable glasses, liquid retina display. If you have this kind of super-speed processor to work with, definitely you must-have tool to manage it as to compatible with its latest features. So iTools is the best tool you should have to work efficiently and effectively.
Special features of iTools iPhone
1. iTools data migration will allow transferring your old device data to your new iPhone 11.
2. iTools image tool will help you to share images between your PC and iPhone 11.
3. Battery master gives a full report of battery data to manage a good battery lifespan.
4. The file manager will manage files and folders through the PC to organize your data smoothly.
5. AirPlayer helps you to mirror your screen with your TV or any lager screen.
iTools iPhone 11 Download Guide
Access the iTools official site to download iTools.
Select the iTools iPhone version
Download iTools Windows or iTools Mac version to your PC.
Start the installing process
Open the software to share media and files. 
iTools iPhone safety process
iTools iOS management software makes the management process secure and fast, as you never need to keep any hesitate about software security. iTools is a great software for the iDevice community to make sharing files super easy. iTools has been the best management application to give the highest security and reliable management process to the iPhones, iPad, and iPod including the latest iPhone 11.
I hope you will use this ultimate guide to improve your knowledge about iTools iPhone version. Download iTools iPhone version and enjoy the best and free iOS management ever.