Why iTools 4 Download
iTools 4 download is the simplest tool for managing iPhone, iPad and iPod touch. That's why you need to use the iTools 4 as your iDevice management software. And also the iTools is not consuming too much of power as a light weight application. The simple navigation control makes the iDevice management much easier than other iDevice management tools and applications. The iTools is alright for work with both jailbroken and non-jailbroken iDevices.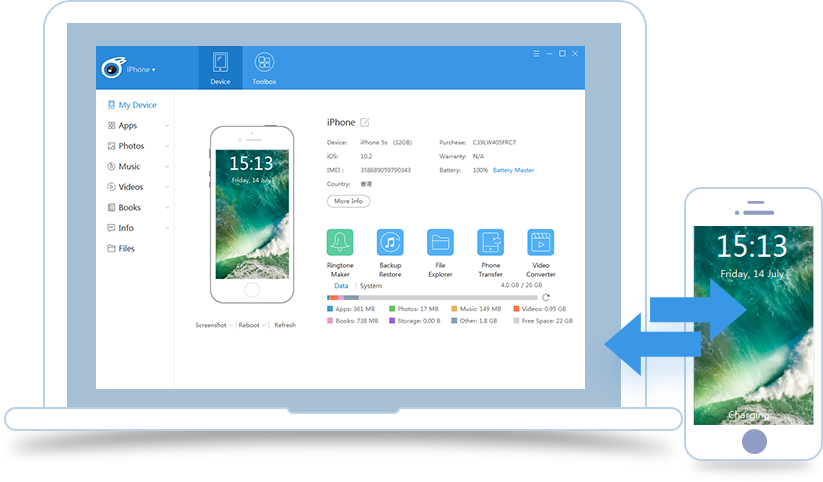 iTools Download
As I mentioned above the iTools is a light weight software, so you do not need to spend much of storage space to install the iTools 4 download latest version. The iTools firmware upgrade tool makes the upgrading your iOS very easy. You can use the iTools alongside with the iTunes without any restrictions. Also, the disadvantages that you are facing when using the iTunes are no longer valid with the iTools 4 download.
All you have experience with the iTunes that it is consuming too much power for doing even a simple task. And also it connects to the internet and shows iTunes' store products and features. That's unnecessary for users who need to manage data on an iDevice. Also, the iTunes made some restrictions for the users when using the iTunes. Because of that some people facing some difficulties when using the iTunes. But the iTools does not have any restrictions and it is doing the work very professionally.
Advantages of iTools 4
iTools supports for iPhone management, iPad management and for iPod touch management.
You don't need an Apple ID anymore for syncing data or manage iDevice.
Simply, you can drag and drop file and folder between iDevice and PC.
The iTools works with both jailbroken and non-jailbroken iPhones.
iTools is a light weight software as I mentioned above. So, you only need around 20 MB to store all the files of the iTools application.
You can use the iTools advanced options to upgrade the iOS firmware version.
The software available for both Macintosh computers and Windows computers. Even the iTools works with the older versions of OS' like Windows XP.
You can uninstall apps with just one click.
You can save the time with iTools fast application processing.
Main features of iTools 4 download
Battery master
The iTools 4 download battery master monitor all of the detail about the iDevice battery such as remaining battery value, voltage, ampere input and output, battery health and etc.
Image tool
The iTools image tool allows users to create image albums, delete image albums and edit image albums. Also, you can import and export all kind image formats such as TIFF, JPEG/JFIF, PNG, JPEG 2000, Exif, BMP, GIF and etc.
iTools Data migration
If you need to share your data between two or more iDevices such as iPhone, iPad or iPod touch, you can use the iTools 4 download data migration tool and it simply allows you to receive or send data between two iDevices.
iBook tool
Most of the people are willing to use books as soft copies according to environmental protection and green concepts. So, the Apple introduced the iBook concept to their millions of users to read books as soft copies through iPhone and iPad. The iTools 4 download version has the ability for managing iBooks better than iTunes.
iTools 4 File manager
As an iDevice user, I personally experienced the managing files and folders through other applications makes more and harder than iTools 4 download. The iTools makes managing file and folders on iDevices really easy even sometimes it need only one click.
Icon arranger
If you are using a number of apps and games on your iPhone and iPad, sometimes your screen may be a maze. That's why iTools team added the icon arranger to the iTools 4 download latest version. The iTools icon arranger makes the screen better and clean.
iTools 4 Ringtone maker
The iTools 4 download ringtone maker has the potential to make unique ringtones with your own recordings or songs. If you are bored with the default ring tones on iPhone, this is the best tool for use to make your own ring tones.
Compatible iPhone, iPad, and iPod touch types for iTools 4 download
iPhone
iPhone 3G, iPhone 3GS, iPhone 4, iPhone 4S,iPhone 5, iPhone 5C,iPhone 5S, iPhone 6, iPhone 6 Plus, iPhone 6s, iPhone 6s Plus, iPhone SE, iPhone 7, iPhone 7 Plus,
iPad
iPad, iPad 2,The New iPad, iPad mini, iPad with Retina display, iPad mini with Retina display, iPad Air, iPad Air 2, iPad mini 3, iPad mini 4, iPad Pro
iPod
iPod touch (the 1-6 generation)
System&Hardware Requirement
Operating System:
Windows (32 bit & 64 bit) 8.1/ 8/ 7/ 10/ Vista and Mac- OS X 10.8 and above
CPU: 750MHz AMD, Intel
RAM: 256 MB.
Disk Space: 50MB
Summary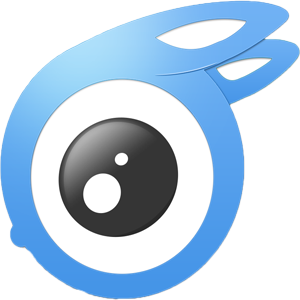 Author Rating
Software Name
Operating System
Software Category
iOS File Transfer Software
Price
Landing Page