Do you know about iPhone X Manager?  
iPhone X Manager is a great tool developed recently by some talented developers to find a solution for the iTunes issue. As iDevice users such as iPhone, iPad, and iPods you know about iTunes. iTunes has both a mobile and desktop application. But the desktop application is full of drawbacks and issues. The best alternative which was developed to provide the solution is this Manager too. It is simple, very easy to use and efficient.
If you are interested to know more information about iPhone X Manager stays tunes with us. We will explain to you why you should start using this and the extra features offered by this tool.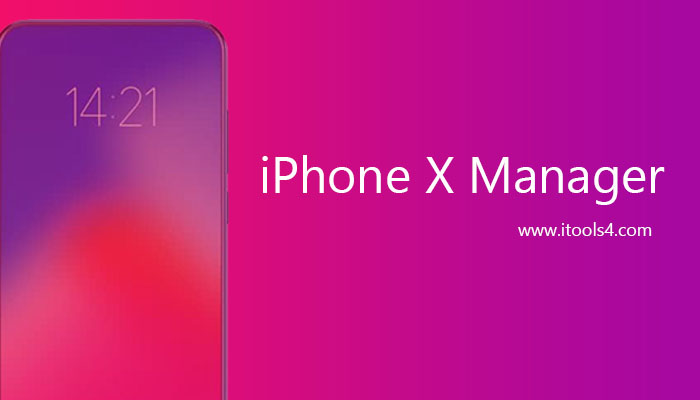 Why should you stop iTunes?
iTunes should be stopped using because of many facts. iTunes has so many background processes which drain your battery and slows the performance. You cannot use many apps consecutively when you are using iTunes. And also the application is huge. So that your storage will be wasted and your ram too. The solution for all these issues is nothing but iPhone X Manager.
Using iPhone X Manager
iPhone X Manager is the best alternative. It has fixed all these issues. You can easily install the application because it is not larger than the iTunes app. After installation, you can run this app with other application. It has limited background processes which will not drain your battery. And also your device performance will not be weak. You can work efficiently and the application will perform efficiently. Furthermore, it has so many interesting features for you to check it out. That is why you need to start using this Manager right now.
Features of iPhone X Manager.
Airplayer feature in iPhone X Manager
You can now play video games on a larger screen and stream videos too by sharing the screen using this player. And also in the function, you can easily share your mobile screen with other mobile screens easily.
Image tool with easy functions
Now you do not need to download extra software for image editing. iPhone X Manager includes this image tool. Cut, move, crop, edit functions are included. And you can sync with the mobile too.
Battery Master
You can now get all the reports to the computer about your mobile battery. Such as capacity, draining percentage, voltage and apps which drains battery etc. So you can take necessary actions for these.
Ringtone Maker
If you check your iDevice when another phone rings it becomes annoying. But now with iPhone X Manager, you can easily create a unique ringtone by merging any mp3, audio file and create your own.
One-click data migration
You can easily migrate your old device data to your new device with one click on the data migration option. It will do the rest for you automatically.
Requirements of iPhone X Manager
Mac – OS X 10.8

Windows (32 bit & 64 bit) – vista/ 8.1/ 8/ 7/ 10 and above

CPU: 750MHz AMD, Intel

RAM: 256 MB or above.

Disk Space: 40MB
So do not hesitate. iPhone X Manager is the best you need to choose right now.