iTools 2019
iTools 2019 is now available for public use! All the iPhone, iPad, and iPod touch users can now download iTools and manage the device at its best level by using this special application. If you are new to the iTools using society, we welcome you warmly. And we give you all the information you need to know about iTools and you can download iTools 2019 on your handset from our website.
Speaking of the iTools, it is the best alternative comes to the iTunes, which is the default file manager tool on the iDevices. iTools download is more functional and informative than this iTunes. As such, iTools is the most trending file manager tool for iDevices.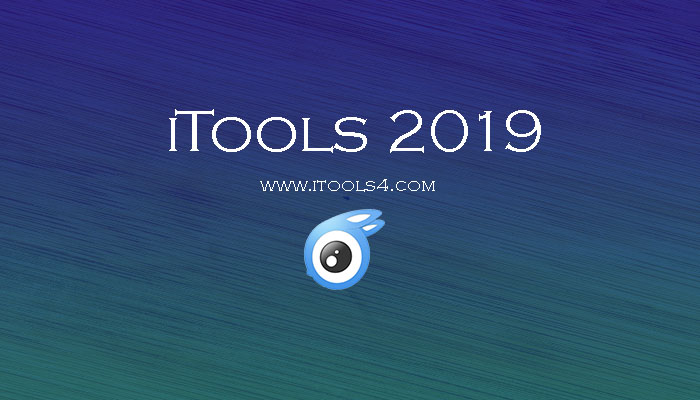 Introduction to iTools 2019
iTools is a freeware application that comes to iPhones, iPads, and iPod touches. It gives you the opportunity to manage the data in the devices. You can transfer music, videos, photos between iDevice and PC by using this software application.
Apart from that, it is capable of doing many things on the iDevices such as customizing the ringtone, backup and restore, migrate data between iDevices, manage the battery life performance, and many more things. iTools 2019 is the latest version of the iTools software, and it is compatible up to the latest iOS 12 devices.
Features of iTools 2019
It's a fact that everybody knows, many people use the default ringtone of the iDevices without knowing a way to change it. But this latest version of iTools allows you to customize the ringtone of the iDevice by letting you set any song, soundtrack, mashup as the device ringtone.

Some iDevice users complain about the battery life of the device. But if you use a proper battery management tool on the device, you don't have to face any problems regarding your device's battery. For that,

iTools 2019

has a battery management tool named Battery Master to help you with the battery management.

The best feature in the iTools software is the data transferring ability between iDevices and PCs. Using this feature, you can transfer all your device data such as documents, images, songs, pdf, podcasts, etc. between your iDevice and the PC. You can use any Windows or Mac PC as the computer here.

Usually, people seek for data migration tools whenever they have bought a new smart device. That is to migrate important data such as contacts, images, etc. from the old device to the new device. Lucky for you, this

iTools 2019

a genius data migration tool to migrate your important data from your old device to the new device.

Another useful feature in the iTools download is the data backup and restore ability of it. You can take complete backups of your iPhone, iPad or iPod touch and store it in your PC so that you can restore it at any time you want.

There is a separate Image tool to share images between iDevices and PCs. Using this Image tool in

iTools 2019

, you can share all your images between iDevice and the PC. You can use the Image Viewer to preview the images in its original resolution as well.

Icon Arranger is a very useful feature comes to the iTools software. People are bothered with many app icons on the device screen because of not having a software tool to manage them. Fortunately,

iTools 2019

is capable of arranging all your app icons on the device screen.
AirPlayer is a multi-tasking tool comes bundled with the iTools software. It allows you to record the screen of your iDevice, mirror the screen of your iDevice to the PC screen, and stream images/ videos.
FAQs:-
01. Can I download iTools 2019 on my iDevice?
No, you can't download iTools on your iPhone, iPad or iPod touch. It is a computer-based software application. Therefore, you have to download and install iTools on your PC in order to manage the data on iDevices.
02. How to change the language in iTools download?
iTools is available in 7 languages. I.e. English, German, Traditions Chinese, Korean, Thai, Vietnamese, Russian. You have to click on the button with 3 lines on it on the top right corner. And then you can select Language option and choose the language as you prefer.
03. Is iTools 2019 Free?
Yes, iTools is a freeware application comes to all iDevices. It constantly gets updated and all these facilities are completely free of charge.